Ally Brittian-Waller
Troupe Coordinator & Choreographer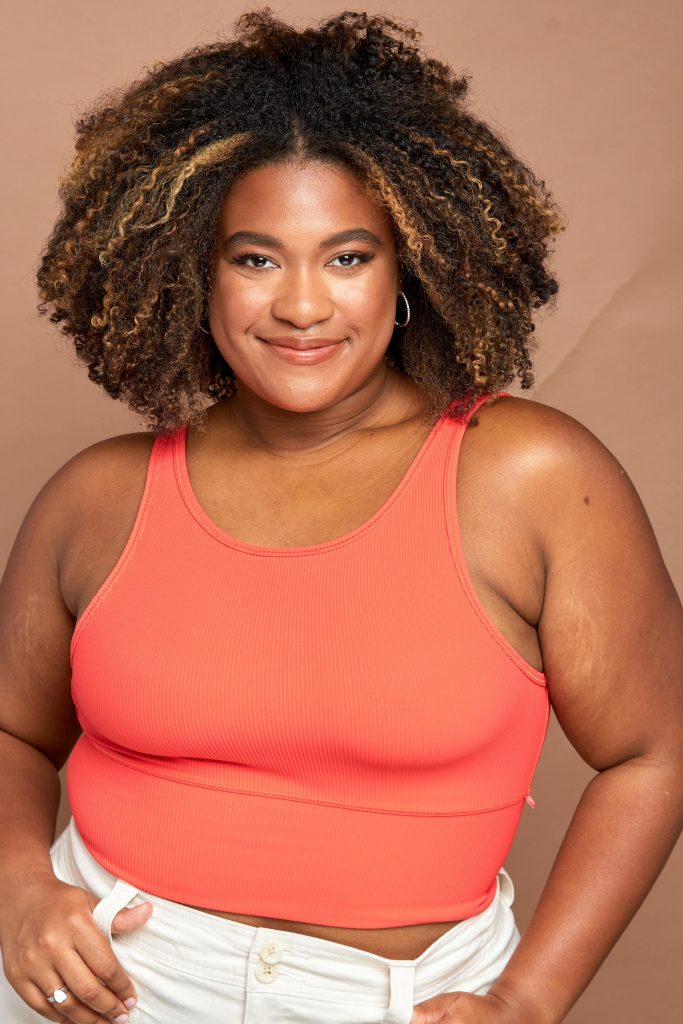 Ally Brittian-Waller began dancing at age 3, started competitive dance at age 5, and continued competing through age 18, spending most of her competitive dance career at Dance Gallery. After high school, she attended the University of Kansas and graduated in 2019 with a Bachelor of Fine Arts in Dance. She earned a scholarship her senior year and became the President of KU's Pre-Professional Dance Company. While in college, Ally attended several summer and winter workshops with dance companies in various cities, including Los Angeles and New York. During her junior year of college, Ally began working intensely with Dance Gallery's competitive teams, helping them to earn seven National Championships in four years. Ally specializes in contemporary and jazz training, with a love for commercial dance and choreography, as well.
In the Fall of 2021, Ally moved to Los Angeles, CA to pursue a career in commercial dance and is signed with MSA Agency, one of the top commercial dance agencies in Los Angeles. Since she can't seem to stay away from DG, she comes back to Lawrence monthly to help clean routines, set choreography, and assist at competitions and events. Students describe Ally as detail-oriented, honest, funny, and encouraging. Ally helps students reach their full potential as dancers and people, helping them find their passion in whatever area it may lie!
---
Alyssa Bevitt
Ballet Mistress, Studio Director & Troupe Coordinator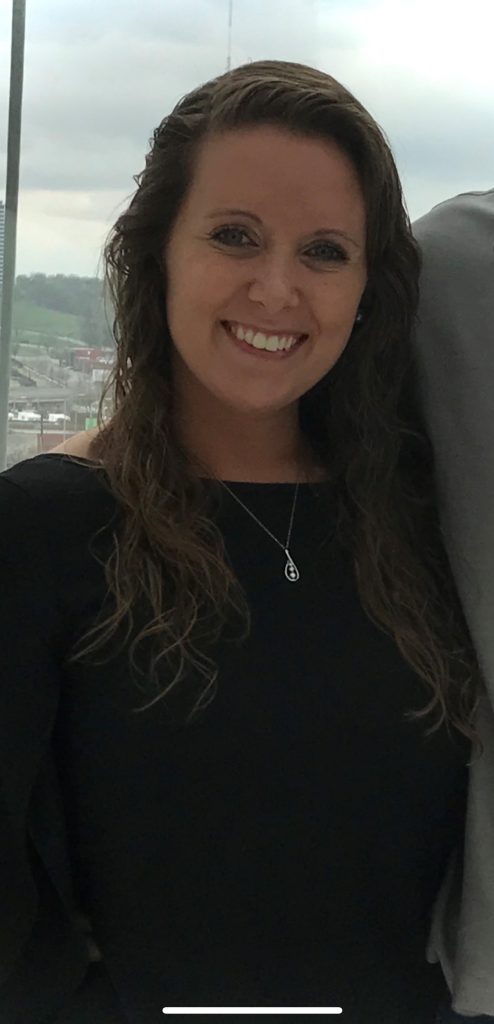 Alyssa Bevitt began her dance training at age 3 in Winona, Minnesota at the Minnesota Conservatory for the Arts. She was a member of the Dance Repertoire Company and trained in Ballet, Pas de Deux, Modern, Jazz, & Contemporary. As a dancer she spent her summers training with the American Ballet Theater, Central Pennsylvania Youth Ballet, Fort Wayne Ballet and The Milwaukee Ballet. While still in high school Alyssa attended Perpich Center for Arts Education and later St. Mary's University to further her dance education. She has performed principal roles in numerous Ballet's including Swan Lake, The Nutcracker, Cinderella & La Bayadere.
Alyssa went on to attend the University of Missouri-Kansas City's Conservatory of Music and Dance where she studied a dual emphasis in both ballet and modern performance. In her time at UMKC, she performed for the opening Gala at the Kauffman Center for Performing Arts in West Side Story, as well as Carmina Burana and Dark Elegies by Antony Tudor. Alyssa holds a bachelor of Fine Arts in Dance Performance from the University of Missouri-Kansas City and went on to dance professionally with Ballet Emmanuel & Thorn Productions before moving back to the Kansas City Area. Alyssa has been an instructor at Dance Gallery for the past 5 years and is the head of the Ballet & Troupe program's. Alyssa strives to instill in her students that dance is not about being perfect, but it is about the joy of creating movement.
---
Anna Meissbach
Troupe Coordinator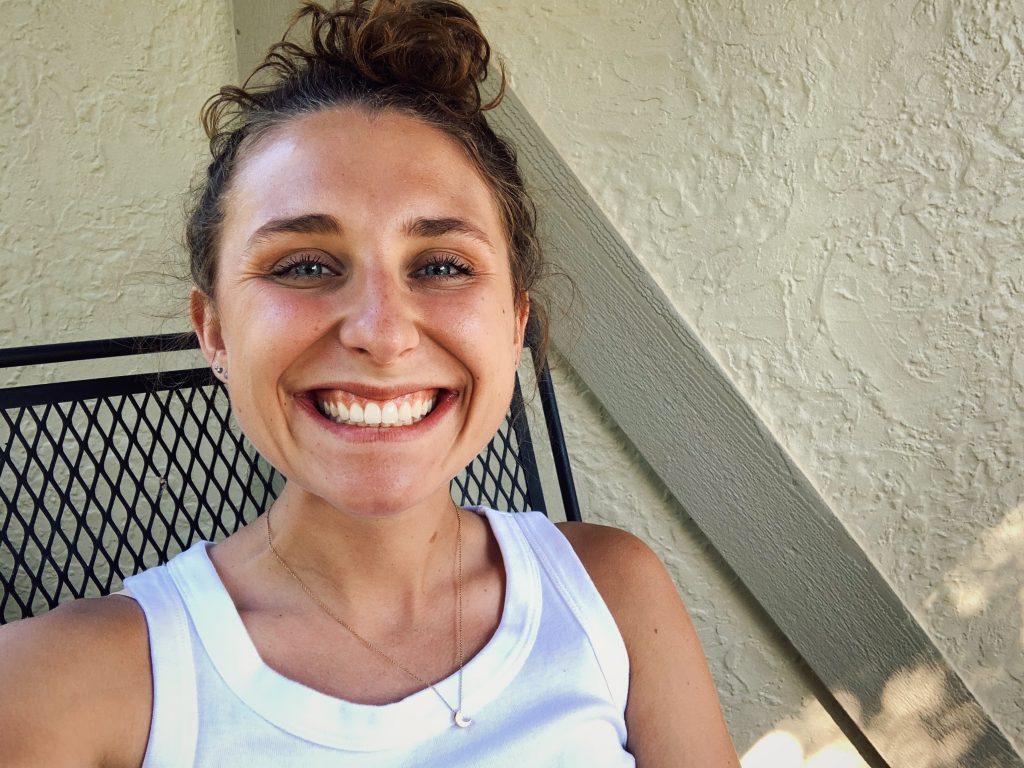 Anna Meissbach is a Kansas Horizon Award-winning educator who shares her time between Dance Gallery & her 7th-grade classroom in the De Soto Public School District. She is a homegrown dancer who started right here at DG at the age of 3 and competed until graduating from Lawrence High School. Anna went on to attend K-State and started her career as a dance educator at Bates Dance Studio in Manhattan, KS. Beyond teaching classes, Anna was also a member & choreographer for the K-State Singers for 2 years as well as performer & choreographer for Wildcat Revue Live all four years of college. She graduated Magna Cum Laude with Honors from K-State in 2018 with Bachelor's Degrees in both History & French.
Relocating back home to Lawrence, Anna began teaching dance full time at Dance Gallery and in Manhattan while working towards her Master of Arts in Teaching. Graduating with her Master's Degree in May of 2020, Anna started her teaching career in USD 232 the following fall.
The students at DG would describe Anna's teaching style as equal parts a challenge and a place of security, intense yet joyful, and always focused on individual growth as both a dancer and a person. She believes that dance is about more than dance. It's about learning skills that will benefit students for life such as perseverance, teamwork, determination, focus, and time management. Her true passion is education and she is grateful to combine her love for teaching & dance right here at DG!
---
Dani Grossman
Twinkle Stars & Acro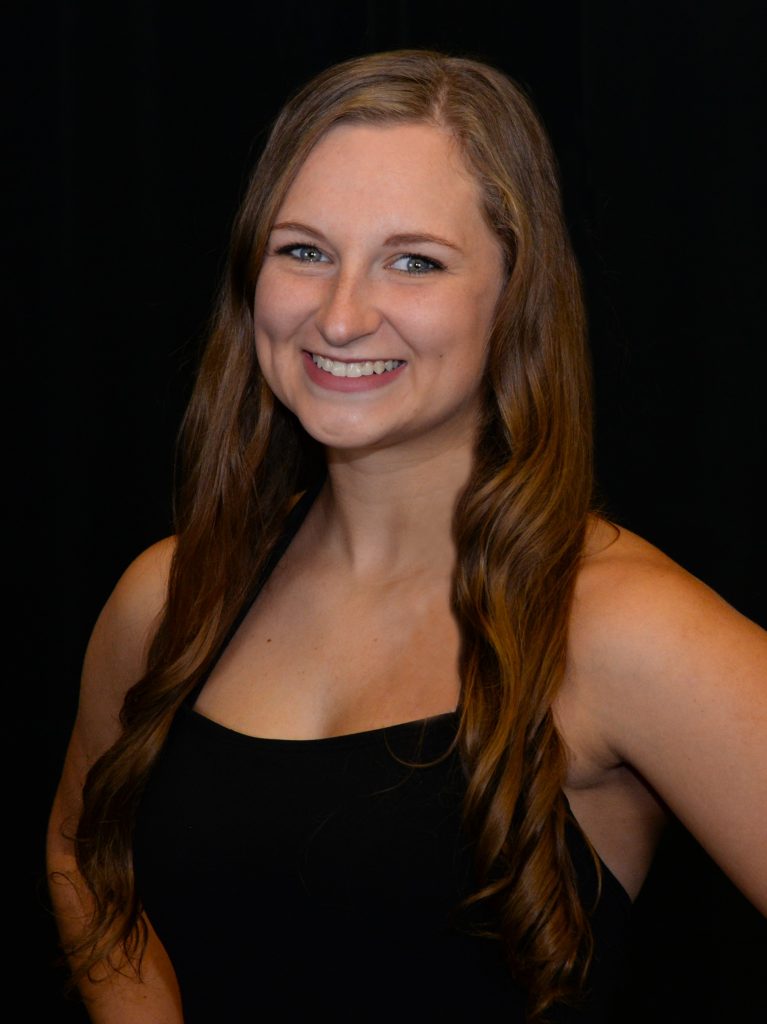 Dani Grossman has been an instructor at Dance Gallery since 2017. She teaches recreational classes including Twinkle Stars and Acro. Dani began her dance training at age 2 in Raymore, Missouri at Dancing Plus. She was captain of her high school dance team, the Raymore-Peculiar Prowlers, where her team placed on the State and National levels. Dani has had the opportunity to preform at Disney World, Universal Studios and even on a cruise ship.
Upon graduating high school, she attended the University of Kansas where she graduated with a Bachelor of Fine Arts in Dance Performance with a minor in Anthropology. In her time at KU, she was a member of University Dance Company, and Vice President of the company her senior year. She has studied tap, jazz, ballet, pointe, modern, lyrical, hip hop, acro, African Diaspora and Classical East Indian. Dani also proudly serves in the Kansas Army National Guard. She can't wait to share her knowledge and love for dance with everyone!
---
Jordan Mayfield
Twinkle Stars, Prep Troupe Teacher, & Choreographer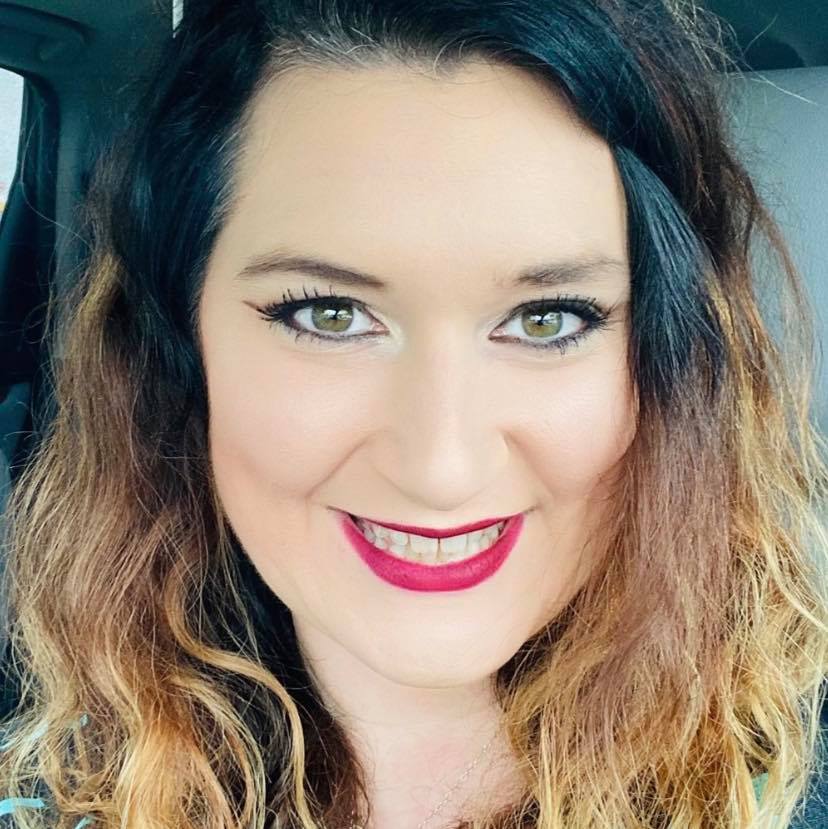 Jordan Mayfield has been an instructor and choreographer for Dance Gallery since 2018. She is the head of our Twinkle Stars program for beginning dancers ages 2-6 and our competitive Prep Troupe program. She teaches both recreation classes and troupe classes for various ages, styles and levels.
Jordan has been dancing since the age of three and began her training at Encore! Dance Company in Stillwater, Oklahoma. She danced in their competitive company as well as her high school dance team. She has taught and choreographed for the last 19 years from ages 2 through the collegiate level.
Some notable experiences include teaching dance to military families at Fort Sill Military Installation, teaching and choreographing for Oklahoma State University and winning national recognition for choreography. She has trained under well renowned choreographers such as Barry Youngblood and Wade Robson. While Jordan loves and has been trained in most dance styles, she specializes in jazz, hip-hop and tap.
When she is not hitting the dance floor, she works as a clinically licensed psychotherapist in the Lawrence community serving adolescents, adults and families. She has been voted as a Best of Lawrence finalist for mental health counselor for the last three years. She graduated with her Master's in Social Work from the University of Kansas and is also a Licensed Clinical Addiction Counselor.
Jordan's dance/teaching philosophy: "I believe that dance is for everyone! Dance should be a skill open to all regardless of age, ability, gender, or financial situation. Dance is an excellent way to explore emotions and creativity while learning discipline, body and self-awareness and team building. My teaching style is focused on meeting dancers where they are at, encouraging and fostering strengths while also challenging them to grow both as a dancer and ultimately as a person. I am my dancers' biggest advocate and cheerleader." Jordan is highly trained in Love and Logic parenting and utilizes these methods to help in behavior redirection, problem solving and building resilience.
---
Katie Lomshek
Jazz, Turns & Leaps, Hip Hop, Troupe Teacher & Choreographer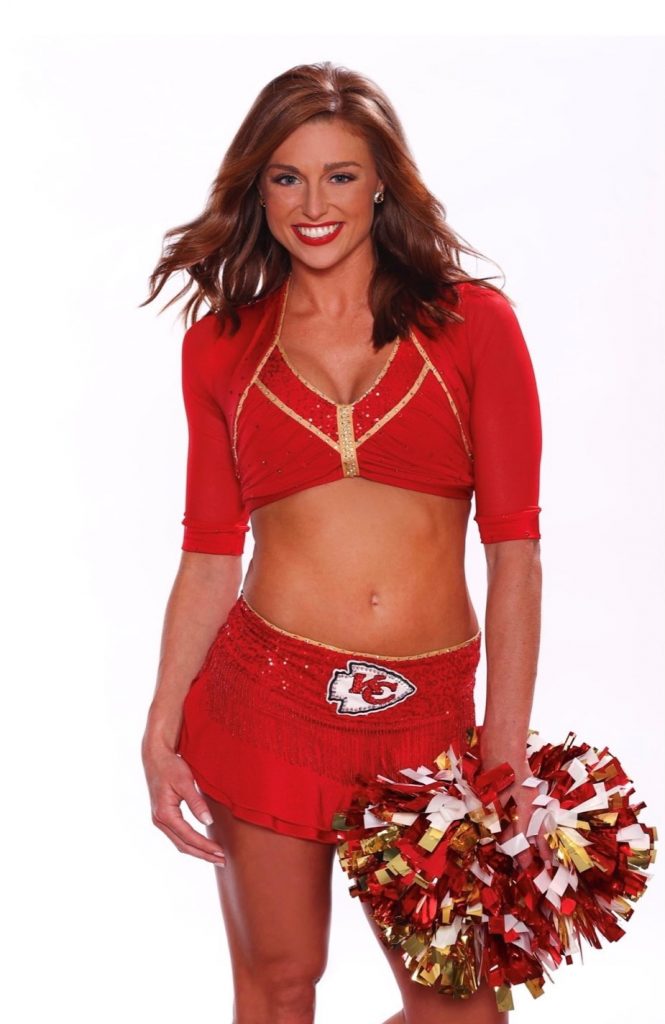 Katie began her dance training at the age of 3 right here in Lawrence, Kansas. She has been trained in a variety of styles including jazz, musical theatre, hip hop, and lyrical. Throughout Katie's time as a competitive dancer, Katie received numerous overall awards and judges choice awards recognizing her performance qualities and technical skills. Katie also received two duet/trio National Championships alongside DG Staff member Anna Meissbach. Katie was an NDA All-American for all four years of her time on the Lawrence High Pom Squad. Upon graduating from high school, Katie attended KU where she continued dancing all four years as a Rock Chalk Dancer. She graduated from KU in 2014 with a bachelor's degree in Sport Management and a minor in business. Katie continued her dream of being a professional cheerleader and is currently in her second year as a Kansas City Chiefs Cheerleader.
---
Kristi Haas
More Coming Soon
---
Monika Marx
More Coming Soon
---
Loralea Hubert
Troupe Coordinator
More Coming Soon
---
Payton Elliott
More Coming Soon
---
Cathy Patterson
More Coming Soon
---
Olivia Ryan
More Coming Soon
---
Sydney Rebeck
Troupe Coordinator & Choreographer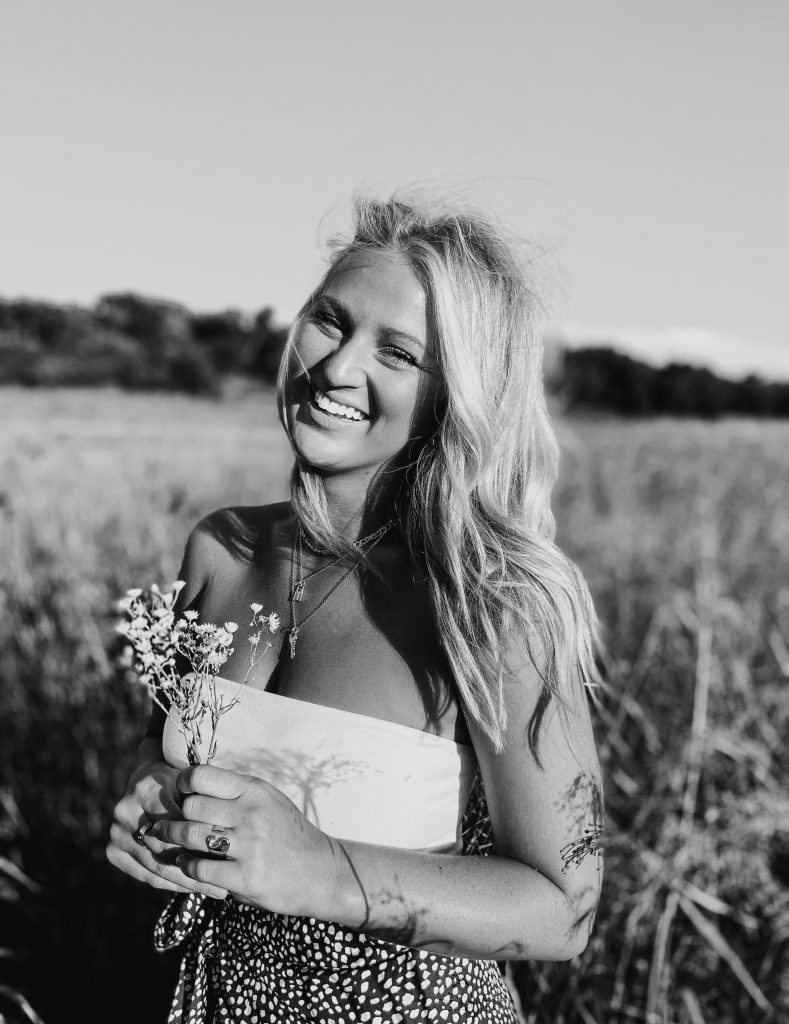 Sydney Rebeck has been a troupe teacher and choreographer at Dance Gallery for the past few years. She started dancing when she was 6 and started competition dance when she was 9. Sydney trained at Le Dance studio in Overland Park and continued on to dance in college at the University of Kansas. She was a Rock Chalk Dancer for 4 years and captain for 2. Sydney started her own choreography business with her college best friend and has been traveling the U.S. for the past 3 years choreographing for high school dance teams, studios, and college dance teams. She also has experience in coaching a high school dance team. Sydney hopes to continue coaching and teaching as she is very passionate about building the next generation of dancers and women. She is now attending the University of Missouri – Kansas City pursuing her Master's degree in non-profit administration and hopes to use her degree to serve her community! Sydney's philosophy has always been built upon hard work, drive, and becoming a better version of yourself. She loves building relationships with others and does her best to be a role model to each young dancer she meets. Her mantra is "hard work beats talent, when talent doesn't work hard"!
---
Allie Grammer
More Coming Soon
---
Anna Hastings
More Coming Soon
---
Gabby Corporal
Ballet, Jazz, & Lyrical/Contemporary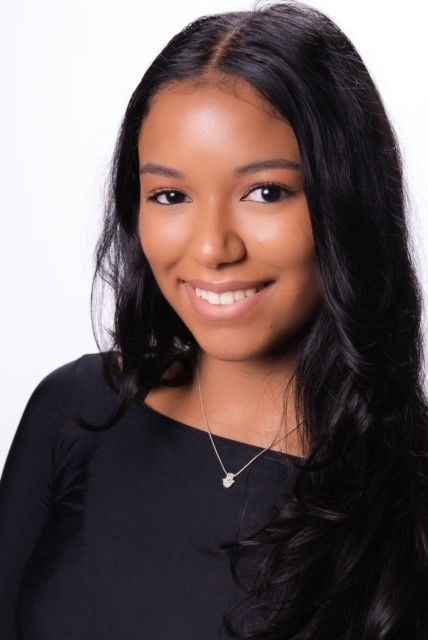 Gabby Corporal is originally from Bowie, Maryland where she started dancing at the age of 3. Gabby rigorously trained in ballet the majority of her youth at the Ballet Theatre of Maryland, with an emphasis in Cecchetti and classical styles of ballet. She then went on to train at Spotlight Studio of Dance under the direction of Wyndee McGovern. In addition to ballet, she trained in jazz, modern, contemporary, lyrical, musical theatre, and hip hop. While at Spotlight, she competed and won awards at numerous regional and national competitions. She was also captain of her high school dance company and part of the National Dance Honor Society.
Currently, Gabby is a senior at the University of Kansas where she is double majoring in dance and political science. She is a part of the University Dance Company and recently performed at the Apollo with Joffrey Ballet School. Gabby teaches ballet, jazz, and lyrical/contemporary at Dance Gallery. She strives to create a fun, positive environment while still pushing her students to be the best technically and artistically trained dancers they can be!