Welcome to Dance Gallery!
---
With over 40 years of operation in the Lawrence community, we are a well-established program that has seen thousands of students pass through our doors. We are very happy that you have selected our school for your dance training.
Our Mission: To continue the tradition of of excellence in dance education of which we are known. To introduce new and innovative styles and techniques. To stay current in the ever-evolving world of dance!
The success of any type of education depends upon the cooperation between all of us. Regardless of the purpose of enrollment in a dance class. Be it poise, health or pursuit of a career. Only a steady training program will bring the proper results.
We hope that the time spent with us will be a pleasurable and truly educational experience.
---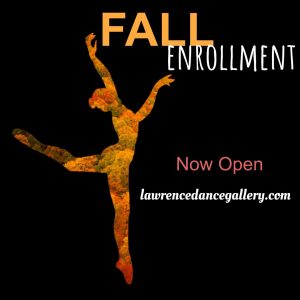 ---
---
Follow Us on Social Media